My Blog
Posts for tag: root canal treatment
By H. David Allick, DDS, PA
August 19, 2017
As in other parts of medicine, lasers are beginning to change the way we provide dental care. More and more dentists are using lasers to make earlier diagnoses of dental disease or provide surgical treatment. One area prime for change is the treatment of teeth with deep decay and in danger of being lost.
For decades now, the best way to save teeth in this condition is with root canal treatment. In this common procedure we access the pulp, remove the infected tissue with specialized hand instruments, and then fill and seal the pulp chamber and root canals with a special filling.
We can now potentially improve the efficiency and increase the success rate of this treatment with laser technology. With their focused light, lasers emit a concentrated burst of energy that's extremely precise. In many instances laser energy can remove the target diseased tissue without damaging nearby healthy tissue.
In this form of root canal treatment, we use lasers to remove tissue and organic debris within the pulp and then shape the root canal walls to better receive the filling. We can also utilize the heat from laser energy to soften and mold the filling, so that it better conforms within the walls of the root canals.
Using lasers in root canal treatments may require less local anesthesia than the traditional approach and also eliminates disturbing or discomforting sounds and vibrations. Dentists who've used the new technology also report less bleeding during the procedure and less pain and occurrences of infection afterwards.
But there are a couple of disadvantages for using lasers in root canal treatment. For one, light travels in a straight line — and many root canal networks are anything but straight. More complex root canal networks may still require the traditional approach. Laser energy could also increase the tooth's inner temperature, which could potentially damage tissues even on the tooth's outer surfaces.
Used in the right circumstances, though, lasers can be an effective means to treat diseased teeth. Â As laser technology continues to advance and becomes a mainstay in dental care, you may soon find it part of your next dental procedure.
If you would like more information on root canal treatments, please contact us or schedule an appointment for a consultation.
By H. David Allick, DDS, PA
May 28, 2017
A root canal treatment is a commonly known but often misunderstood procedure. Contrary to popular belief, these treatments aren't painful — in fact, they often stop a toothache. More importantly, a "root canal" can give a tooth on the verge of loss another lease on life.
Still, if you've never experienced a root canal treatment before, you probably have questions. Here are the answers to a few of the most common.
Why do they call it a "root canal"? This is the popular shorthand term for a procedure that removes diseased tissue from a decay-infected pulp, the innermost part of a tooth and the actual root canals themselves. Root canals are the narrow, hollow channels that run from the tip of the root to the pulp and are also involved in the procedure.
Why do I need one? Once infected, the pulp's bundles of blood vessels, nerves and other tissues become diseased. This often results in a painful toothache that can also suddenly disappear once the nerves within the pulp die. But there's still a problem: If we don't clean out the diseased and dead pulp tissue, the infection could spread through the root canals to the bone and endanger the tooth's survival.
What happens during the procedure? After deadening the tooth and surrounding gums with local anesthesia, we enter the pulp through an access hole we create. Using special instruments we remove the diseased tissue and shape the root canals to seal them with a filling material called gutta percha. Sealing the access hole is then necessary to prevent re-infection. Later we'll cap the tooth with a porcelain crown to restore its appearance and add further protection against fracture or cracking of the tooth.
Who can perform a root canal treatment? In many cases a general dentist can perform the procedure. There are some complex situations, however, that require a root canal specialist with additional training, expertise and equipment to handle these more difficult cases. If your tooth is just such a case it's more than likely your general dentist will refer you to an endodontist to make sure you get the right kind of care to save it.
If you would like more information on root canal treatment, please contact us or schedule an appointment for a consultation. You can also learn more about this topic by reading the Dear Doctor magazine article "Root Canal Treatment: What You Need to Know."
By H. David Allick, DDS, PA
February 27, 2017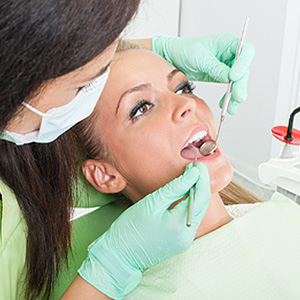 Tooth decay can wreak more havoc than just producing cavities. It can work its way into the innermost parts of the tooth — the pulp and tiny passageways called root canals that lead to the tooth's connection with the bone.
If that happens, you'll need more than "drilling and filling." Without intervention, your tooth could be lost. That intervention is a root canal treatment, a procedure that removes the infection from within the tooth and preserves it from re-infection.
You've probably heard the old belief that root canal treatments are painful. With modern anesthetic techniques to deaden pain, that's not true. In fact, root canal treatments stop the pain caused by infected nerves within the pulp and root canals. More importantly, it saves your tooth.
Root canals can be performed by a general dentist. More extensive decay or complex root canal networks may require the services of an endodontist, a dentist who specializes in root canal anatomy and treatments. Endodontists have advanced techniques and equipment to handle even the most difficult case.
Regardless of who performs it, the basic procedure is the same, as is the goal: to completely remove all diseased tissue within the tooth and seal it with a special filling to prevent re-infection. To access the diseased pulp, we first drill an access hole, usually in the biting surface of a back tooth or the back of a front tooth. We then use specialized instruments to remove the infected tissue and flush out the space with antibacterial solutions.
We then insert a filling called gutta percha into the empty pulp chamber and root canals, seal off the filling with adhesive cement, and close the access hole with filling. These fillings and sealants prevent bacteria from reentering the tooth. For added protection against infection and fracturing, we also recommend placing a full-coverage dental crown. This also enhances the appearance of the tooth, which must be modified during the root canal procedure.
The end result: your once endangered tooth has been preserved for hopefully many years to come. So if we recommend you undergo a root canal treatment, don't wait — the tooth you save may be your own.
If you would like more information on root canal treatment, please contact us or schedule an appointment for a consultation.