My Blog
Posts for tag: tooth decay
By H. David Allick, DDS, PA
April 05, 2019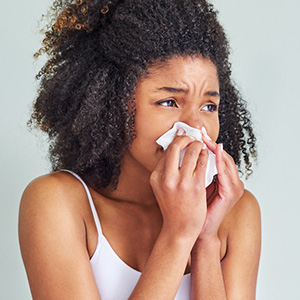 Each year thousands of people develop sinus infections from various causes. But there's one cause for sinusitis that might surprise you—tooth decay.
Tooth decay begins when the acid produced by oral bacteria erodes a tooth's enamel protection to create a small hole or cavity. Left untreated, the infection can move into the inner pulp of the tooth and tiny passageways leading to the roots called root canals. The decay can then infect and break down the structure of the supporting jawbone.
This could affect the sinus cavities, hollow air-filled spaces in the upper portion of the face. The maxillary sinus in particular sits behind the cheek bones just above the upper jaw. Tooth roots, particularly in back teeth, can extend quite near or even poke through the floor of the maxillary sinus.
If decay affects these roots, the bone beneath this floor may begin to break down and allow the bacterial infection to enter the sinus. We call this particular kind of sinus infection maxillary sinusitis of endodontic origin (MSEO), "endodontic" referring to the interior structure of teeth.
While advanced decay can show symptoms like pain or sensitivity with certain hot or cold foods, it's also possible to have it and not know it directly. But a recurring sinus infection could be an indirect indication that the root of your suffering is a deeply decayed tooth. Treating the sinus infection with antibiotics won't cure this underlying dental problem. For that you'll need to see a dentist or an endodontist, a specialist for interior tooth issues.
The most common way to treat deep tooth decay is with root canal therapy. In this procedure, the dentist enters the decayed tooth's pulp (nerve chamber) and root canals and removes the diseased tissue. They will then fill the empty pulp and root canals with a special filling and seal the tooth to prevent future infection. The procedure stops the infection and saves the tooth—and if you have MSEO, it eliminates the cause of the sinus infection.
So, if you're suffering from chronic sinus infections, you might talk with your dentist about the possibility of a tooth infection. A thorough examination might reveal a decayed tooth in need of treatment.
If you would like more information on how dental problems can affect your overall health, please contact us or schedule an appointment for a consultation.
By H. David Allick, DDS, PA
August 22, 2016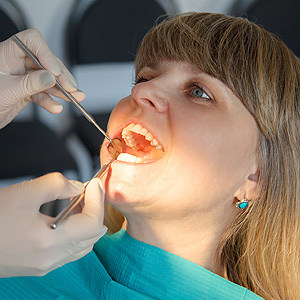 Since the late 19th Century, dentists have used established protocols to successfully prevent and treat tooth decay. But there've been changes to this approach the last few years to improve its effectiveness, changes we now refer to as Minimally Invasive Dentistry or MID.
The older approach for treating dental caries (tooth decay) follows the protocols established by Dr. G.V. Black, considered the father of modern dentistry. Black advocated removing not only decayed structure but also some of the healthier but vulnerable portions of a tooth, to avoid further decay and make the tooth easier to clean. This resulted in larger fillings, although they've become smaller as dental techniques have advanced.
MID, on the other hand, aims to remove as little tooth structure as possible while still effectively treating and preventing future decay. To achieve that goal we begin first with a complete assessment of a patient's individual decay risk, known as Caries Management By Risk Assessment (CAMBRA).
With CAMBRA, we're looking at other factors besides individual tooth health: a patient's hygiene, lifestyle and dietary habits; the types and amount of bacteria present; and the quality of saliva flow, needed to neutralize mouth acid. With these the results we develop a customized prevention and treatment strategy.
MID also focuses on detecting dental caries as early as possible. Besides traditional x-rays, we're beginning to use other methods like dental microscopes, laser fluorescence, infrared photography or optical scanning. Early detection leads to early intervention, and with techniques that are much less invasive than the traditional approach.
The new approach also changes how we repair decayed teeth. We're increasingly using air abrasion, a technology that uses fine particles in a pressurized air stream to remove softer decayed tooth material and less healthy structure than the traditional dental drill. We're also using composite resin and other advanced materials for filings: these tooth-colored materials are stronger than previous versions and are quickly taking the place of metal amalgam, requiring less structural removal to accommodate them.
MID's core principles are early disease detection, proactive prevention and treatment with less structural removal. With this enhanced approach to effective dentistry, we're keeping your teeth healthy with minimal discomfort, lower costs and less long-term impact.
If you would like more information on the benefits of the MID approach, please contact us or schedule an appointment for a consultation.
By H. David Allick, DDS, PA
April 28, 2015
Even after decades emphasizing oral hygiene and supplemental fluoride to fight dental disease, we're now seeing an increase in tooth decay, especially among children. What's causing this alarming trend?
Many in both the dental and medical professions link this and other health problems to a rise in the amount and consumption of sugar added to food products. A number of years ago our annual average consumption of added sugar was about 4 pounds per person; today, it's closer to 90 pounds.
The increase in sugar consumption can be traced to the 1970s when the food industry began adding more sugar to make processed foods stripped of oils and fats taste better. Today, 77% of the approximately 600,000 food items sold in the United States contain some form of sugar (under a variety of names).
This additional sugar, however, has produced an unintended consequence: sugar triggers the release of a brain chemical called dopamine that regulates our sense of reward when we engage in a desirable behavior. The excess dopamine creates a weak addiction to sugar, which then leads to overconsumption, contributing to our current obesity epidemic and the rise in health problems like heart disease or Type 2 diabetes. This is especially alarming among children: thirty years ago Type 2 diabetes was unheard of among children — today there are over 55,000 diagnosed pediatric cases.
For both you and your family's general and dental health, you should consider ways to reduce your sugar intake: purchase and eat most of your food from the "outer edges" of your supermarket — meats, dairy, and fresh vegetables and fruits (which do contain the sugar fructose, but are mostly fiber that slows the liver's processing of the sugar); limit processed foods with added sugar, and learn to recognize its inclusion in products by reading ingredients labels. You should also be wary of sweetened beverages such as sodas, sports drinks, teas or juices, and try to drink more water.
The recommended daily sugar consumption is less than six teaspoons a day (about two-thirds the amount in one can of soda). By restricting this consumption, you'll improve your general health and reduce your risk for dental disease.
If you would like more information on the general and dental health effects of sugar, please contact us or schedule an appointment for a consultation.