My Blog
Posts for: May, 2021
By H. David Allick, DDS, PA
May 14, 2021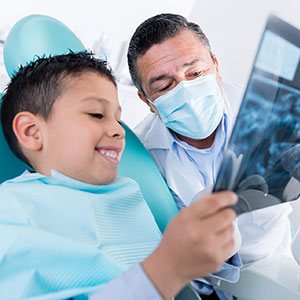 X-rays are so interwoven into dental care that we often don't think twice about them. Even so, we shouldn't take this invisible form of radiation lightly—regular exposure at high levels can affect the human body, especially in children.
The ability of x-rays to pass through tissue greatly improves our ability to diagnose tooth decay and other dental diseases. But x-rays can also potentially harm those same tissues. Because children are more sensitive to x-ray energy, they run a greater risk for cellular damage that could lead to cancer later in life.
In reality, though, these potential risks from x-rays are extremely low—so low, in fact, dental professionals regard their use as altogether safe for children. Here's why.
The ALARA principle. Dentists and other healthcare providers perform x-ray diagnostics based on a principle known as ALARA ("As low as reasonably achievable"). This means dentists only utilize x-rays to gain the most diagnostic benefit at the lowest amounts of radiation exposure. As such, ALARA guides both the development of x-ray equipment and the protocols involved in using them.
Equipment advances. Today's x-ray devices are safer and more efficient, restricting x-ray emissions to a single beam without scattering radiation into the environment. A child's radiation exposure is further lowered with the use of digital x-rays, which produce images in less time than conventional film. Because of these and other advances, children are exposed to less radiation during x-rays than what they typically receive in a day from the outside environment.
Safe practices. Following the ALARA principle, dentists are quite conservative in their use of x-rays in children. The most common means of x-ray is the bitewing, which captures images primarily of the back teeth that are more prone to decay. Bitewings, which require a lower x-ray dosage than a full mouth x-ray, are usually spaced at least six months apart or longer depending on a child's risk for dental disease.
The efficiency of modern radiographic equipment coupled with their judicious use has drastically reduced the amount of x-ray radiation to which a child may be exposed, thus lowering their risk of future health issues. The benefit for saving a child's teeth from disease is well worth their use.
If you would like more information on x-ray safety, please contact us or schedule an appointment for a consultation. You can also learn more about this topic by reading the Dear Doctor magazine article "X-Ray Safety for Children."
By H. David Allick, DDS, PA
May 04, 2021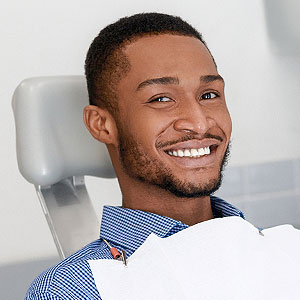 While your dentist plays an important role in keeping things inside your mouth healthy, what you do every day often makes the biggest difference. Here are 5 routine things you can do for better oral health.
Brush and floss every day. The most important thing you can do for your teeth and gums is adhere to a daily schedule of brushing and flossing. These twin tasks remove the daily buildup of plaque, a thin bacterial biofilm most responsible for tooth decay and gum disease.
Check your hygiene. There's brushing and flossing—and then there's brushing and flossing effectively. To make sure you're getting the job done, run the tip of your tongue along your teeth after you brush and floss. If it feels smooth, mission accomplished! If it feels rough and gritty, though, try again. You can also use plaque disclosure products occasionally to highlight any missed plaque still on your teeth.
Say no to sugar. Chances are you love sugar—and so do the disease-causing bacteria in your mouth. As they feed on sugar, they multiply and produce acid, which in high levels can erode tooth enamel and lead to tooth decay. Limiting sugar in your diet reduces oral bacteria and the acid they produce, and thus lowers your risk for disease.
Drink plenty of water. Saliva plays an important role in oral health: It helps fight off bacteria, neutralizes acid and re-mineralizes tooth enamel. But it can't do those things if there's not enough of it. So, if your mouth consistently feels dry, drink more water to give your body what it needs to make saliva. Drinking water also washes away food particles that could become plaque and lowers your mouth's acidity.
Maintain your dental appliances. You can extend the life of dentures, retainers or other types of dental appliances by cleaning and maintaining them. You should clean your appliance regularly using regular hand soap or a designated cleaner (not toothpaste, which can be too abrasive). Unless otherwise directed by your dentist, take them out at night and be sure to store them where kids or pets can't get to them.
If you would like more information on best dental care practices, please contact us or schedule an appointment for a consultation. You can also learn more about this topic by reading the Dear Doctor magazine article "10 Tips for Daily Oral Care at Home."